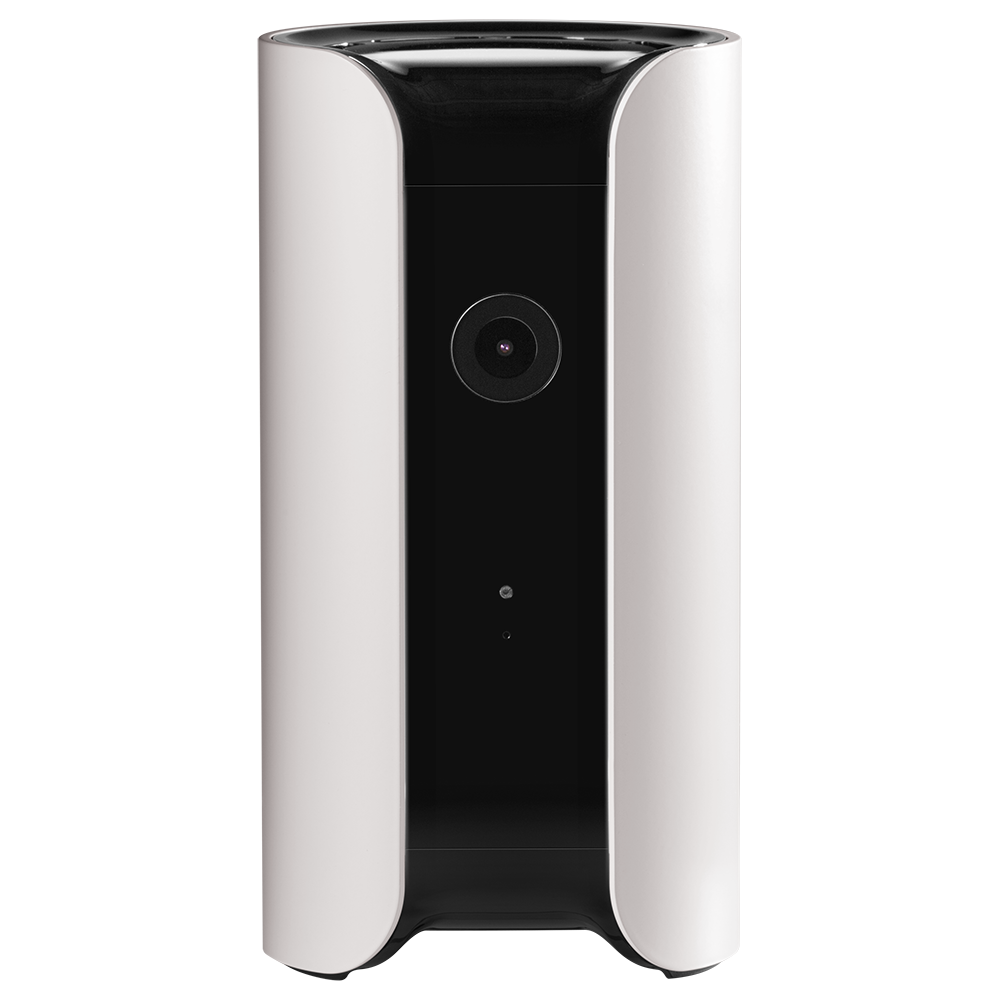 Canary All-In-One Security
Shop Now
Canary All-in-One Home Security Device
Canary – Smart Home Security app and account
Wink app (latest version)
Apple® smartphones & tablets (tablets use iPhone app) or Android™ device
Broadband internet connection (1 Mbps upload recommended)
2.4GHz Wi-Fi network or Ethernet connection
Is Canary hard to set up?
Just download the Canary app, set Canary on a flat surface, plug it in, connect it to the internet and your Wink account, then you're ready to go.
What are the differences between Armed, Disarmed, and Privacy modes?
In Armed mode, Canary monitors your home for activity and sends you a push notification with a video when it detects movement. In Disarmed mode, Canary still monitors your home and records video when it detects movement, but it won't send you notifications. In both Armed and Disarmed mode, you can stream real-time video, view and save video events in your location timeline, and check your home's air quality, humidity and temperature. In Privacy mode, Canary's camera, microphone, and motion detection capabilities are fully disabled. Only temperature, humidity, and air quality information are uploaded to the Canary Cloud.
When Canary senses motion, how will it notify me?
Canary sends push notifications to your smartphone to alert you to unexpected activity and events.
How many members can I have at my location? How many phones can connect to a Canary?
Canary is designed to accommodate everyone from individuals to roommates to families. Use the Canary app to add multiple members to a location and keep everyone informed and connected. Each member you add to the Canary app can use their individual Canary credentials to add the shared Canary's to their Wink App.
Where should I set up my Canary?
We recommend placing Canary in a central, high-traffic area of your home. In larger homes, we recommend setting up a Canary near each main entrance.
Does Canary provide environmental monitoring in addition to video monitoring?
In addition to video and audio, Canary features HomeHealth Technology™ which monitors temperature, humidity, and air quality. You can use this information to get a more complete picture of your home.
Can I use Canary outdoors?
Canary is not designed for outdoor use.
What features are available for Canary within the Wink App?
The Wink App will allow you to set the Canary into any of the following 3 modes: Armed, Disarmed and Privacy. You can also integrate Canary into Shortcuts, Schedules and Robots within Wink as well.
Can I view Live Video or view Recorded Events in the Wink App?
Currently, this feature is only available in the Canary App.
Will the Wink App show information from Canary's sensors?
This feature is not available at this time.
How many Canary unit's can I connect to the Wink App?
The Canary system has a limit of four devices in one location. When you connect your Canary Account to the Wink App, all of your Canary locations will appear in your Wink Account.
Will the Activity Feed in the Wink App show me when motion was detected by Canary?
No. The Activity Feed will only show when the mode was changed on the Canary.
Open the Wink app on your mobile device and log in with your email address and password. If this is your first time using the Wink app, tap Sign Up to create an account.
Tap "Add a Product", then tap "Canary", then tap "Canary" again. Follow the instructions in the Wink app.
Plug in your Canary to a power outlet.
Tap the "Sign In" button, then the "Continue" button, and enter your Canary login credentials. Congratulations, you are now connected to your Canary All-in-One Home Security Device!