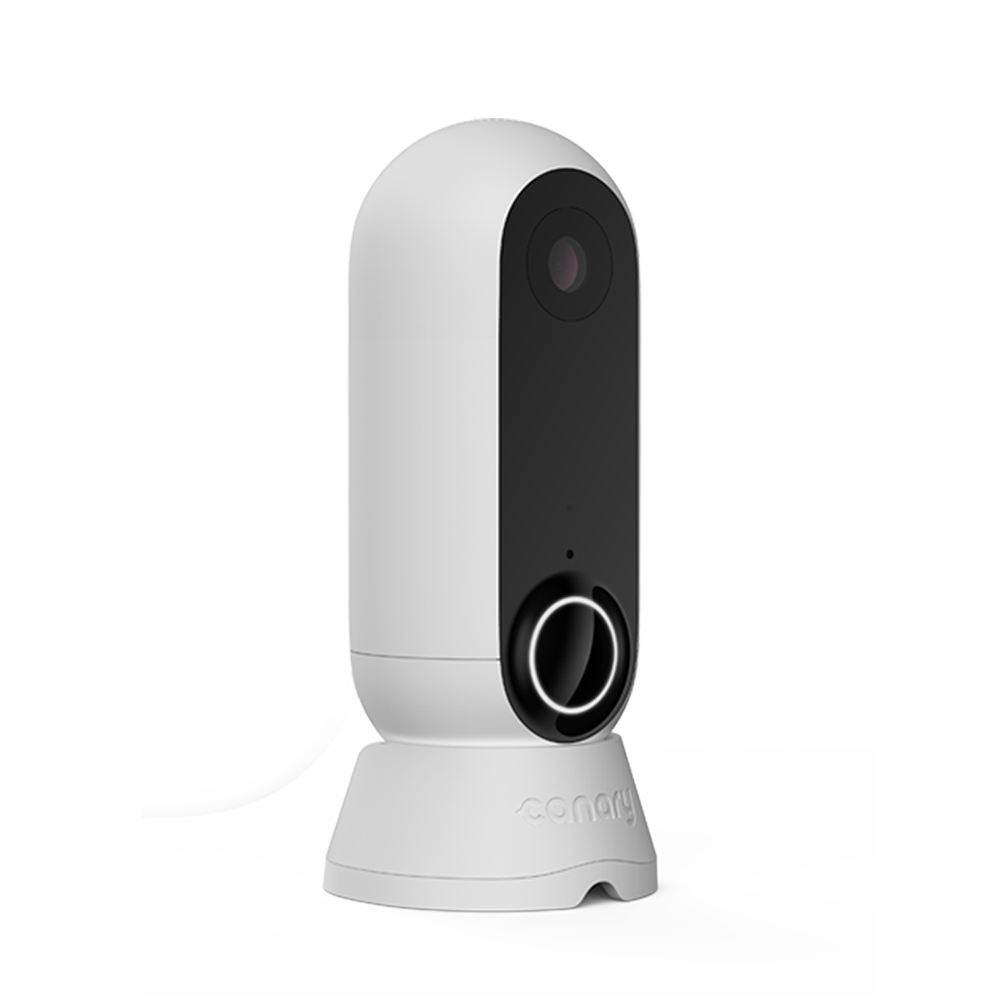 Shop Now
Canary Flex
Wink app (latest version)
Apple® smartphones & tablets (tablets use iPhone app) or Android™ device
Network upload speed >1 Mbps
Do I need an original Canary or a Wink Hub to use Canary Flex?
Nope. Canary Flex works completely independent of other Canary devices and no hub is required. If you want to use Canary Flex with other Canary devices, that's fine too - just add the devices to your account in the Canary app. All devices seamlessly integrate in the Canary app.
How long does the battery last?
How long the battery lasts depends on a number of factors. Canary Flex only spends battery life if it's unplugged and has detected motion using PIR—the more activity it is detecting daily and the longer the Canary Flex is activated, the more battery it will use.
Is Canary Flex weatherproof?
Yes. Canary Flex has an IP65 rating, which means it can function, rain or shine. If you plan to use Canary Flex outside while connected to power, you can plug your device into a weatherproof, covered outlet if you see a green dot on the bottom of the power adapter.
Does it have onboard storage?
Canary Flex exclusively uses the Canary Cloud to store your videos. If you would like to back up a video to external storage, you can download it to your phone then transfer it to your desired storage media.
At what temperatures can it operate?
Canary Flex will operate normally at -4 - 113° F (-20 - 40° C), with deviations permitted to 122° F (50° C).