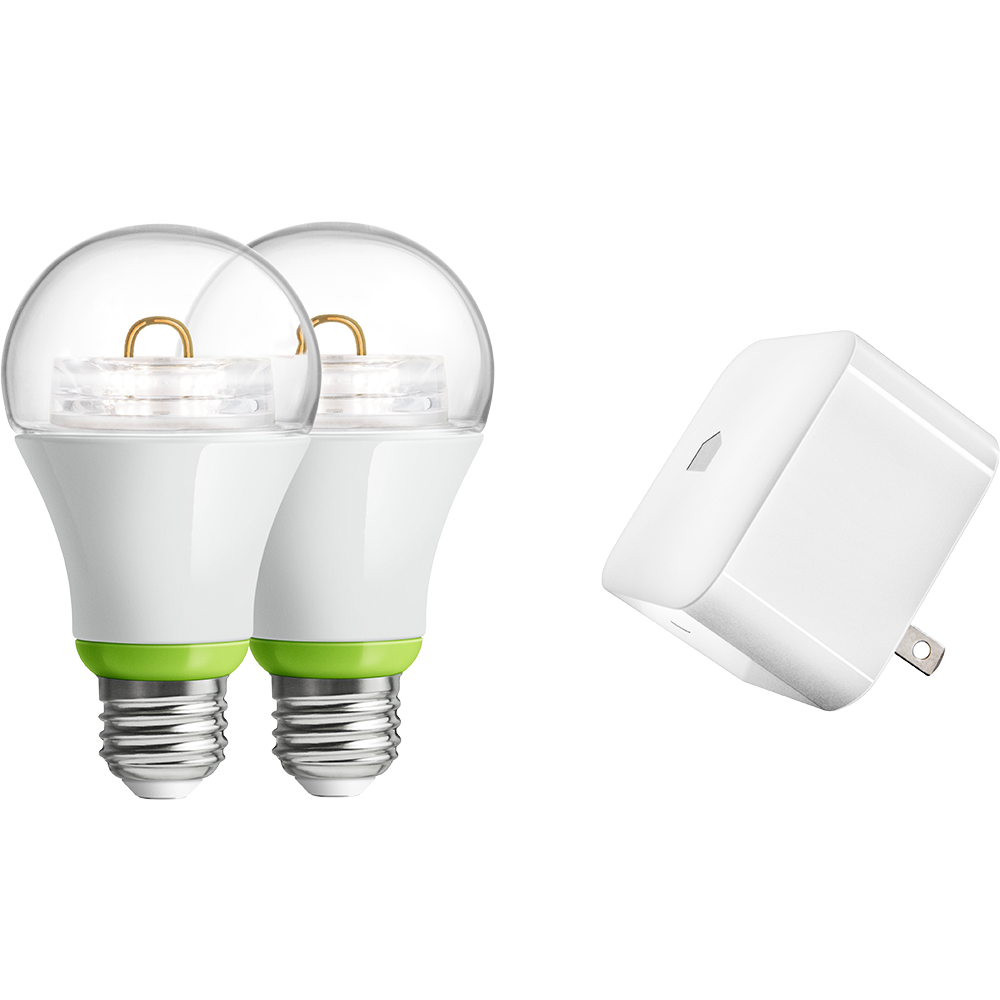 Shop Now
*Please be advised. The GE Link hub can no longer be added to Wink. See FAQ below.
Wink app (latest version)
Wi-Fi® network with 2.4GHz router (5GHz is not supported)
Supported wireless security: WEP (40-bit, 128-bit), WPA-PSK (TKIP/AES), or WPA2-PSK (TKIP/AES)
Apple iPhone®, iPod touch®, or Android™ phone
Does the GE Link Hub work with Wink?
The GE Link Hub can no longer be added to Wink. GE Link Hubs that are currently on Wink will continue to work for until June 12th.
Why can't I add my GE Link Hub to Wink?
Unfortunately, GE and Quirky are no longer maintaining the Link Hub and as a result, we've decided to phase out support for this product.
What similar products can I use?
We recommend the Wink Bright smart lighting essentials, available here https://www.wink.com/products/wink-bright-smart-lighting-essentials/.
Can GE Link Light Bulbs still be added to Wink?
Yes! GE Link bulbs can still be added to Wink using a Wink Hub 1 or 2. (Wink Hub 2 is available here: https://www.wink.com/products/wink-hub-2/)
What do the different colors on the Link Hub indicate?
[TABLE] COLOR | MEANING Slow flashing purple | pairing mode Fast flashing purple | hub successfully paired (or when deleting a hub, successfully unpaired) Solid purple | hub application starting up Slow flashing blue | connecting to Wi-Fi/Internet Fast flashing blue | authenticating with Wink Solid blue | connected to Wi-Fi/Internet Slow flashing red | downloading update Fast flashing red | installing update Solid red | corrupt hub memory - please contact customer service at 1-866-5QUIRKY [TABLE]
Can I connect ZigBee products other than what is listed on the Wink Products page?
The Link Hub currently only supports GE Link light bulbs.
What if my power at home goes out? Will I need to do anything to get my Link Hub up and running again?
Should a power outage occur in your home, all of your products should reconnect automatically when your power and Internet connection is restored. Sometimes the Link Hub will reboot before your Wi-Fi network is active again. In this case, unplugging and replugging will usually get things reconnected. If this does not work, try restarting your wireless router while the Link Hub is off then power the Link Hub back on once the router has rebooted.
What if I just updated my Wi-Fi network? Will my Link Hub automatically connect to my new network?
The Link Hub will not automatically reconnect, since you've changed the credentials that the Link Hub currently knows. In order to update those credentials, go to the Wink app Wi-Fi Settings menu under Link Hub Settings. Enter the new Wi-Fi credentials, tap "Update," and your Link Hub should connect to your newly updated network!