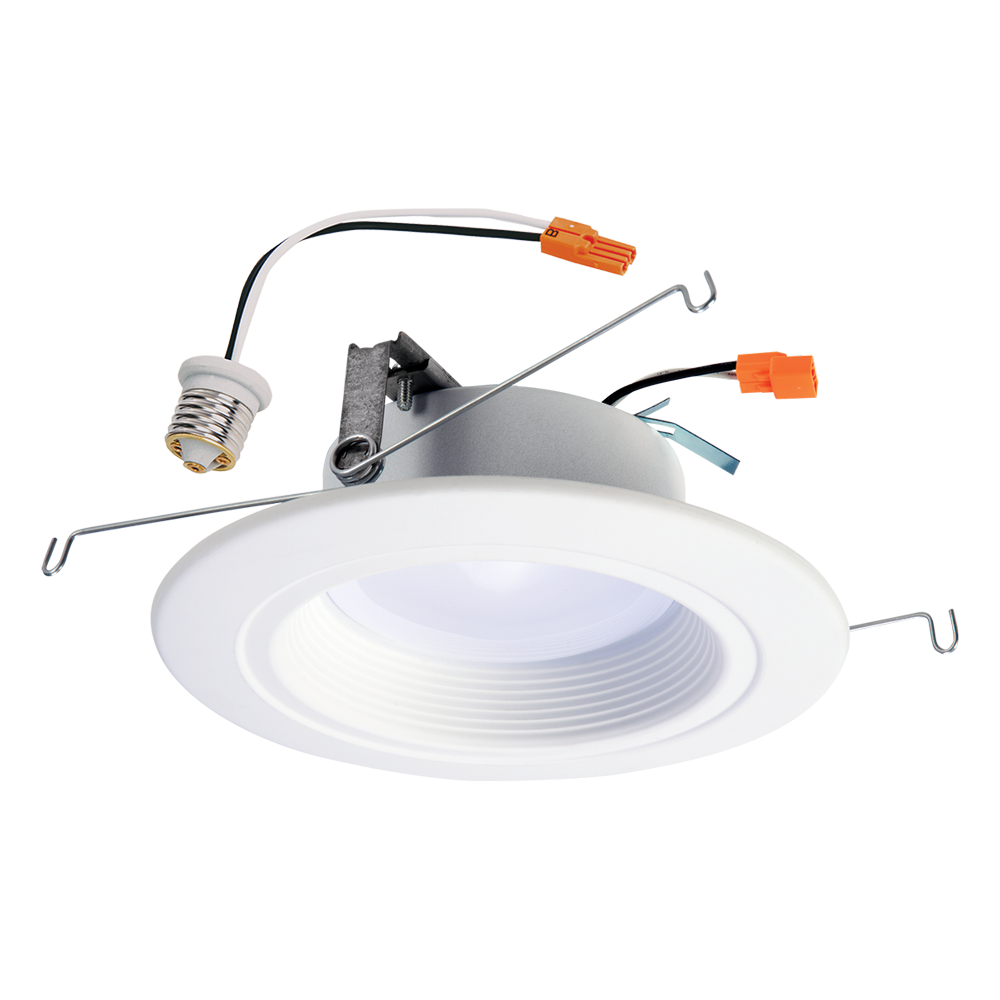 Halo Wireless Retrofit LED Downlight
Shop Now
Existing 5" or 6" recessed housing
Wink Hub / Wink Hub 2
Wink app (latest version)
Apple® smartphones & tablets (tablets use iPhone app) or Android™ device
How many Lumens does the RL56 Wireless have?
The RL56 Wireless has 645 Lumens and is only 8.8 Watts.
What is the temperature range?
The LED luminaire has a range between 2700K and 5000K
What recessed housings is it compatible with?
The Halo RL56 is compatible with 5" and 6" recessed housings and comes with both torsion springs and friction blades.
Can I use it in the shower?
Yes. The Halo RL56 Wireless is cULus wet location listed, and can be used in a shower.
Yes. The Halo RL56 is Energy Star and delivers 73.3 Lumens per Watt.
How do I reset to factory settings?
Using the wall switch, physically switch ON and OFF 6 times within an interval of 2 seconds. The LED downlight will flash twice after successful reset.
Does it work with Amazon Alexa and Wink?
Yes. The Halo RL56 works with Amazon Alexa when paired with a Wink hub.
Where can I find installation instructions or quick start guide?
Both the installation instructions and quick start guide are provided in the box, as well as online.
Halo Installation Instructions