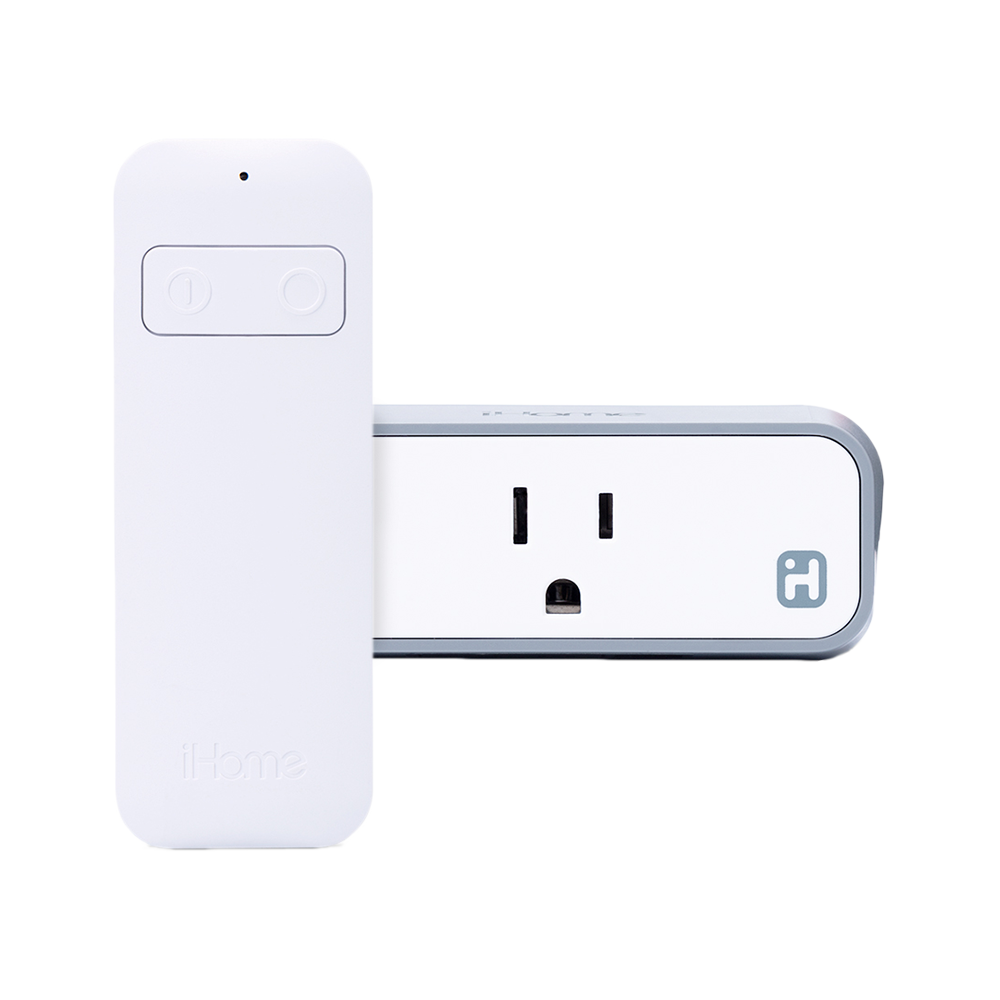 Shop Now
iHome Control SmartPlug
iHome Control app and iHome account
Wink app (latest version)
Apple® smartphones & tablets (tablets use iPhone app) or Android™ device
How many iHome SmartPlugs can I have in my Wink Account?
There is no limit to the number of SmartPlugs you may have on your account.
What features are available for the iHome SmartPlug in the Wink App?
With Wink and the iHome smart plug, you can turn the plug on and off from your Wink app. With Wink Shortcuts, you can control multiple plugs and other products all with one tap in the app. Wink Robots help you automate your home by automatically turning the plug on/off.
How do I reset my iHome SmartPlug?
The SmartPlug can be reset by holding down the Power button on the top right of the plug for 15 seconds. The LEDs will flash red and green before turning off briefly. The SmartPlug has been reset when the LED quickly flashes green. If you reset your SmartPlug, you will have to re-register the device again in the iHome Control app.
Open the Wink app on your mobile device and log in with your email address and password. If this is your first time using the Wink app, tap Sign Up to create an account.
Tap "Add a Product", then tap "Power", then tap "iHome SmartPlug". Follow the instructions in the Wink app.
Before you are able to connect your iHome SmartPlug, it must first be installed and registered in the iHome Control app. If you have not yet done so, tap "Get iHome Control App" in the Wink app and follow the instructions in the iHome Control app to register the SmartPlug. If you have already registered, tap the "I Have An Account" button.
Tap the "Connect Now" button, and enter your iHome login credentials. Congratulations, you are now connected to your iHome SmartPlug!