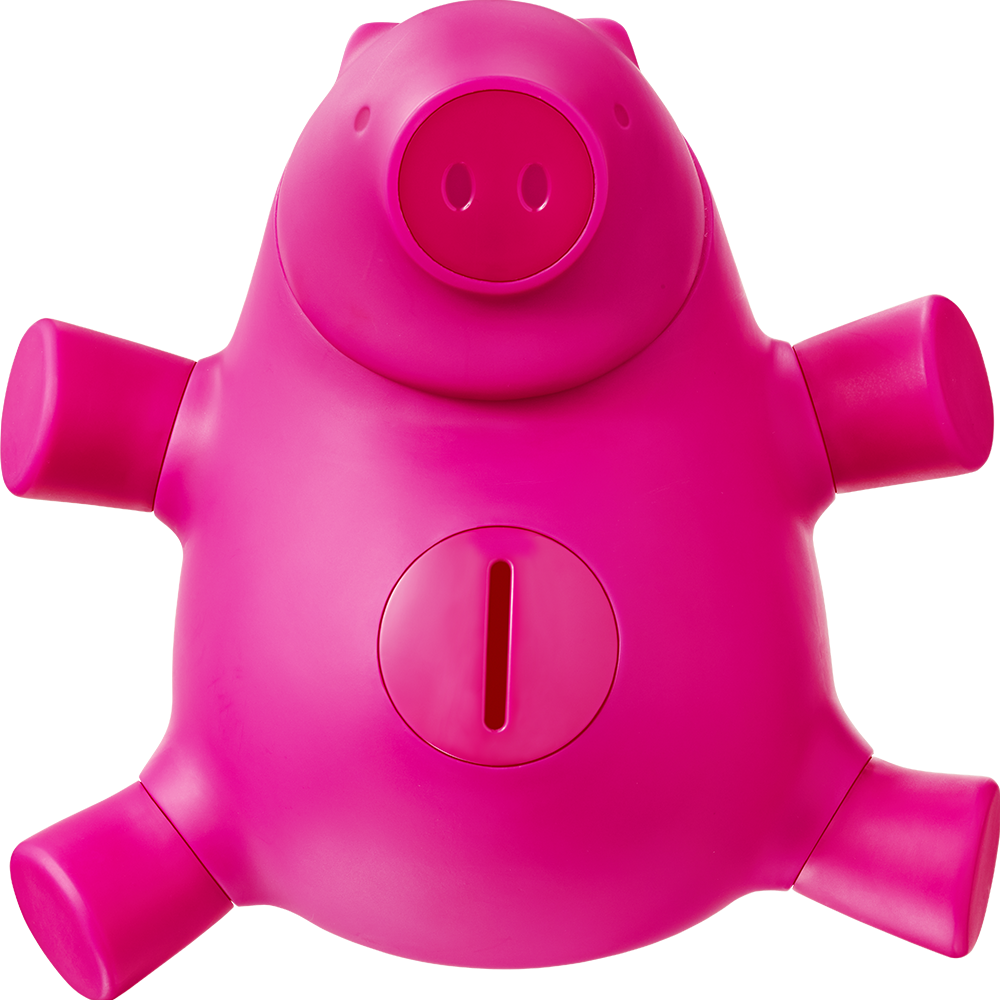 Shop Now
Porkfolio
Wink app (latest version)
Apple iPhone®, iPod touch®, or Android™ phone
2 brand new AA batteries (included)
Wi-Fi network
2.4GHz 802.11b/g/n Wi-Fi router (5GHz 802.11a/n NOT supported)
What can I do with my Porkfolio in the Wink app?
When you have your Porkfolio connected in the Wink app, you can monitor the amount of change you've put into its belly as well as track savings goals. It also has internal motion sensors that can tell you when your Porkfolio is moved or turned over.
My Porkfolio is blinking all sorts of colors, what do each of them mean?
Porkfolio uses a chip that blinks to indicate the connection status of the device. Here is a legend for what each color means: Blinking orange: The device is cleared and ready to take Wi-Fi credentials. Blinking green: The device is connected to your wireless network. Blinking red: The device failed to connect to your wireless network. Alternating blinking red/orange: Your router's firewall may be blocking the connection. There are a few more complex color codes. For more information, follow this link: https://electricimp.com/docs/troubleshooting/blinkup/
Open the Wink app on your mobile device and log in with your email address and password. If this is your first time using the Wink app, tap Sign Up to create an account.
Tap "Add a Product," then tap "Fun," then tap "Porkfolio Piggy Bank." Follow the instructions on the Wink app.
Enter your home wireless network credentials (network name and password) into the applicable text fields. It is recommended that the device you are using to connect be on the home network at the same time.
Follow the steps on the Wink app. This will involve tapping "Start Countdown" and placing your mobile device flush with the nose of the Porkfolio. Your device will translate your wireless network credentials into rapid black and white light pulses that the chip in your Porkfolio can read. When your device beeps or vibrates, the countdown is complete. You should get a blinking green light on your Porkfolio. Congratulations, you connected your Quirky Porkfolio Piggy Bank to your Wink account!