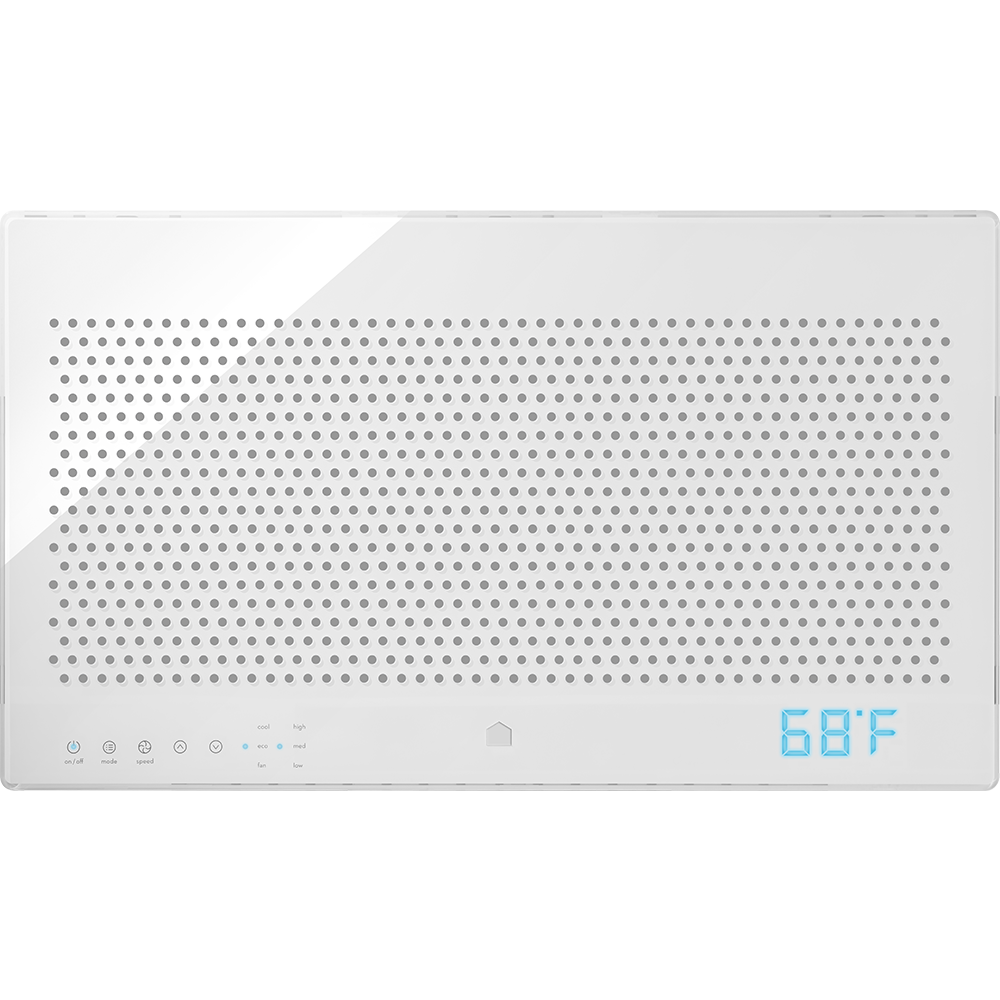 Shop Now
Aros
Electrical Requirements: A 115/120-volt AC, 60-Hz grounded outlet protected with a 15-amp time-delay fuse or circuit breaker; a properly grounded 3-prong wall outlet.
Window Requirements: (for standard double-hung windows): W 24.5"- 40.5", H 13.5". See manual for storm window requirements.
Wink app (latest version)
Apple iPhone®, iPod touch®, or Android™ phone
Wi-Fi network
2.4GHz 802.11b/g/n Wi-Fi router (5GHz 802.11a/n NOT supported) with 20 MHz bandwidth and WPA-PSK security
Tools: Slotted screwdriver, Phillips head screwdriver, level, ruler or tape measure, pencil, scissors or knife.
Can Aros be installed in a horizontally sliding window?
Unfortunately, Aros can only be installed in an approved window size (double-hung window with a window height of 13.5 inches and a width between 24.5 - 40.5 inches). Installing Aros in any other window can void the warranty.
My Aros is blinking all sorts of colors, what do they mean?
The Aros uses a chip that blinks to indicate the connection status of the device. Here is a legend for what each color means: Blinking orange: The device is cleared and ready to take Wi-Fi credentials. Blinking green: The device is connected to your wireless network. Blinking red: The device failed to connect to your wireless network. Alternating blinking red/orange: Your router's firewall may be blocking the connection. There are a few more complex color codes. For more information, follow this link: https://electricimp.com/docs/troubleshooting/blinkup/
What is the EER rating for Aros?
Aros has an Energy Efficiency Rating (EER) of 10.9. This is how much cooling capacity the unit has, divided by how much power it consumes.
What do I do if I get an error message within the Wink app during installation?
Your Aros may be downloading an initial firmware update. Attempt to connect one more time and you should be successful.
What do I do if my Aros blinks green but doesn't connect?
After the countdown finishes, your device will either beep or vibrate. Unplug your Aros for a second or two and plug back in. This usually makes connections successful.
Open the Wink app on your mobile device and log in with your email address and password. If this is your first time using the Wink app, tap Sign Up to create an account.
Tap "Add a Product," then tap "Heating and Cooling," then tap "Aros Air Conditioner." Follow the instructions on the Wink app.
Enter your home wireless network credentials (network name and password) into the applicable text fields. It is recommended that the device you are using to connect be on the home network at the same time.
Follow the steps on the Wink app. This will involve tapping "Start Countdown" and placing your mobile device flush with the blinking sensor on the front of the Aros. Your device will translate your wireless network credentials into rapid black and white light pulses that the chip in your Aros can read. When your device beeps or vibrates, the countdown is complete. You should get a blinking green light on your Aros. Congratulations, you connected your Quirky + GE Aros to your Wink account!