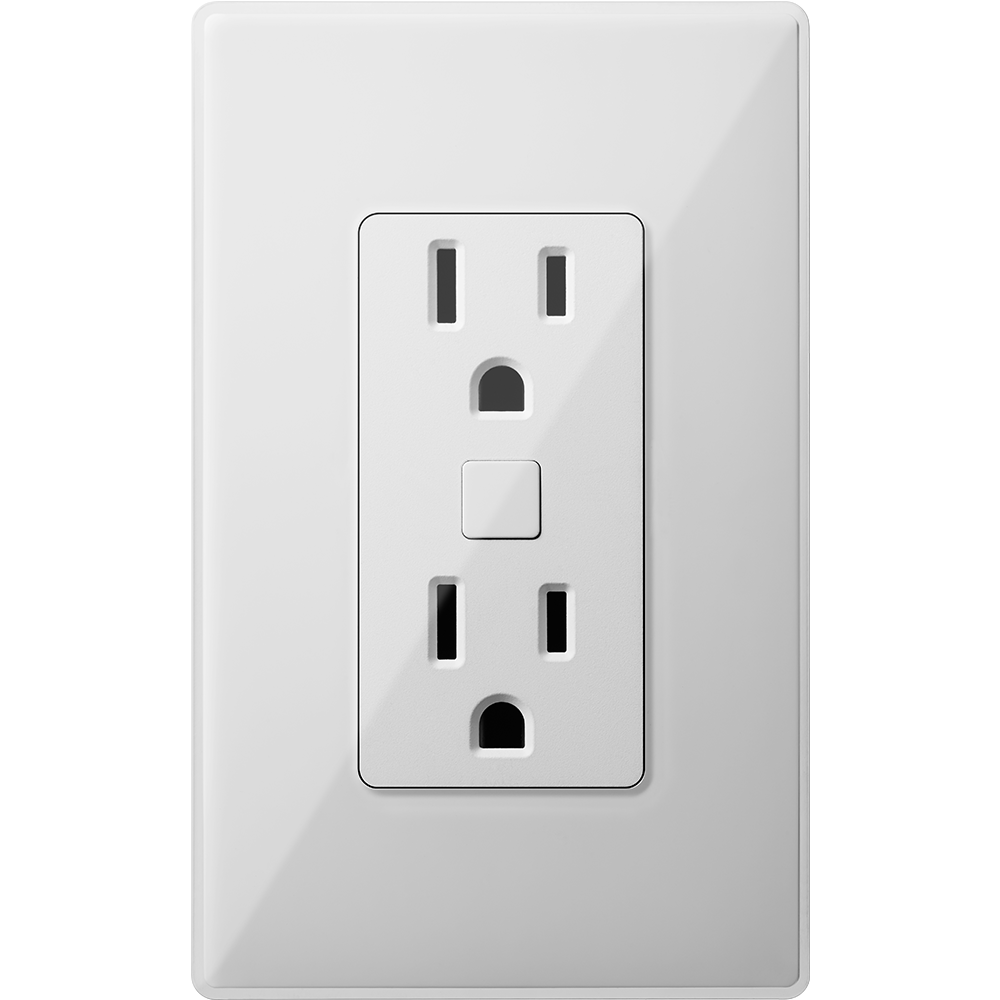 Shop Now
Outlink
A Wink Hub / Wink Hub 2 or Zigbee-enabled Wink-certified hub
Wink app (latest version)
Apple iPhone®, iPod touch®, or Android™ phone
Wi-Fi network
Slotted screwdriver and Phillips head screwdriver
Are there restrictions on where I can install Outlink or what I can control with Outlink?
Outlink is for indoor use only. Do not use with appliances that require more than a 15A current draw. Do not use in kitchens, bathrooms, or other damp environments. Do not use to control electric heaters or any other appliances which may present a hazardous condition due to unattended or unintentional or automatic power on control. App-enabled devices should never be used to supply power to or control the status of medical and/or life-support equipment.
Are both outlets on the Outlink smart outlets?
Only the top outlet on Outlink is a smart outlet. The bottom outlet is a standard outlet.
Should I install the Outlink myself or hire an electrician?
We strongly recommend that you hire a qualified electrician for installation.
Is Outlink compatible with the Link Hub?
Not at this time. Outlink may be paired to the Wink Hub / Wink Hub 2 and the Wink Relay.
Can I install Outlink in a double gang box?
Yes, but you will need a double gang wall plate (not included) and install Outlink without the included faceplate and snap plate.
How do I monitor Outlink's energy consumption in the Wink app?
To enter a monthly smart budget, tap Lights + Power, then tap the three dots at the top right to open Settings. Turn on Smart Budget and enter a monthly budget and location. To see Energy Consumption, exit Settings, and press and hold the Outlink icon. Tap Energy Consumption.
Open the Wink app on your mobile device and log in with your email address and password. If this is your first time using the Wink app, tap Sign Up to create an account.
Follow the steps provided in the Wink app. When the Wink app displays "success," your device is connected.
There is a white LED light next to the top outlet which will be solid ON when paired, then turn off after a few seconds.