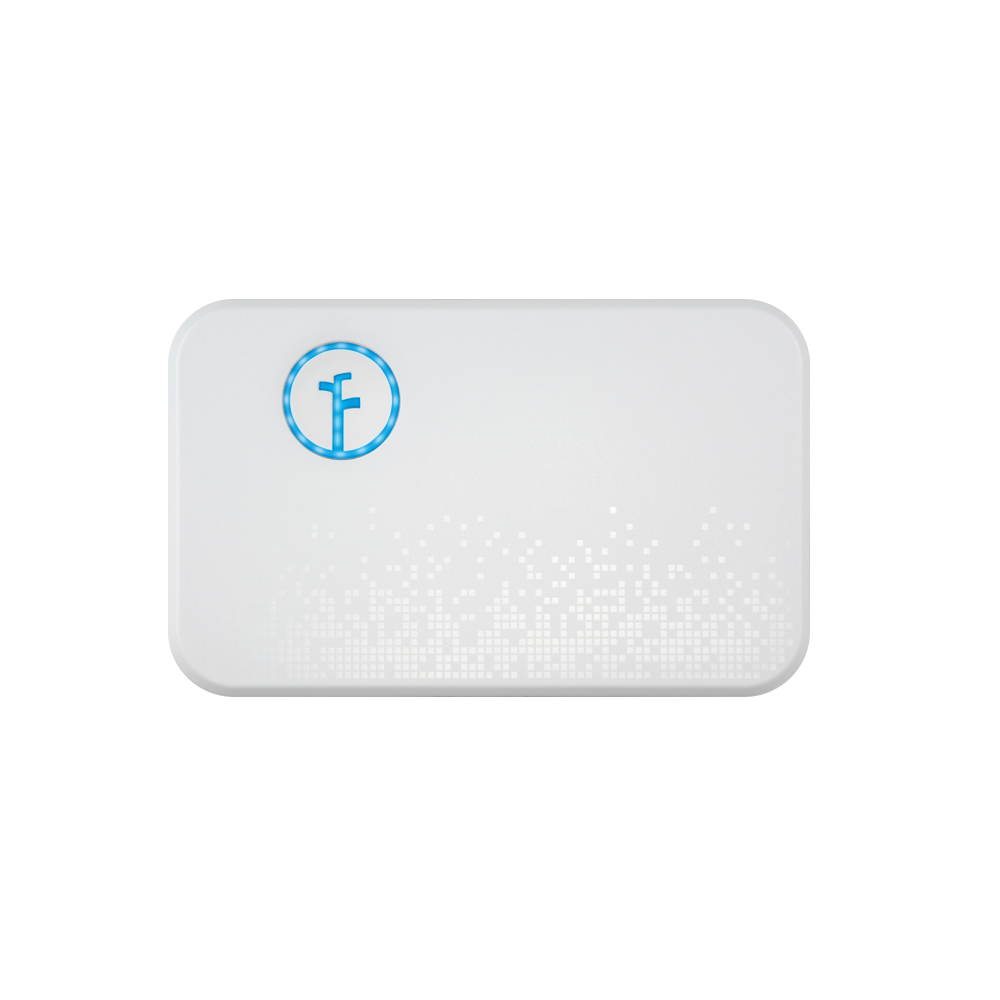 Rachio Smart Sprinkler Irrigation Controller
Shop Now
Rachio Smart Sprinkler System
Rachio Smart Sprinkler Irrigation Controller
Rachio app (required)
Wink app (latest version)
Apple® smartphones & tablets (tablets use iPhone app) or Android™ device
How many zones can I connect to my Rachio Smart Sprinkler?
You can connect with up to 16 zones.
Is there a built-in backup schedule?
Yes. If your controller goes offline, the system will continue to use the last updated schedule.
Does the Smart Spinkler have a battery backup?
No. Should you lose power, the system won't run. When power is restored, the Smart Sprinkler will try to reconnect to your Wi-Fi. If it's unable to reconnect to the network, the Smart Sprinkler will continue to run on its most recent schedule. Rachio will send you an email in the event that your Smart Sprinkler is unable to connect to a Wi-Fi network.
What can I do with my Smart Sprinkler when it's connected to Wink that I wouldn't be able to do otherwise?
Connecting Rachio to Wink allows you to start and stop schedules created in the Rachio app via via the Rachio UI in the Wink app.
What if my Rachio Smart Sprinkler system is connected to Wink, but isn't functioning on the Wink application?
If you are unable to connect or lose functionality with the Rachio system on the Wink application, please double check that it is still functional in the Rachio application. This will help us isolate whether or not it's an issue in our system or with the Rachio system.
What if I cannot connect my Rachio Smart Sprinkler system to Wink?
If you are having difficulty connecting your Rachio account to your Wink account, first make sure that your Rachio Smart Sprinkler system is registered within the Rachio app, your login credentials are correct and that you have a broadcasting Wi-Fi network.
Are their rebates available from local utilities and governments?
Yes! The Rachio Smart Sprinkler irrigation controller qualifies for many utility and state/local government rebates. For example, in California, you may be able to save up to $200 with a rebate.
Open the Wink app on your mobile device and log in with your email address and password. If this is your first time using the Wink app, tap Sign Up to create an account.
Tap "Add a Product," then tap "Lawn + Patio," then tap "Smart Sprinkler." Follow the instructions on the Wink app.
Before connecting your Rachio Smart Sprinkler system to Wink, you must first register it using the Rachio app. If you have not done so, choose the "Get Rachio App" button and follow the instructions in Rachio's application for setting up and registering your Smart Sprinkler. If your Smart Sprinkler is already set up in the Rachio app, tap the "I Have an Account" button.
Tap the "Sign In" button. From here, enter your Rachio username and password into the Wink app. Congratulations, you are connected to your Rachio Smart Sprinkler!