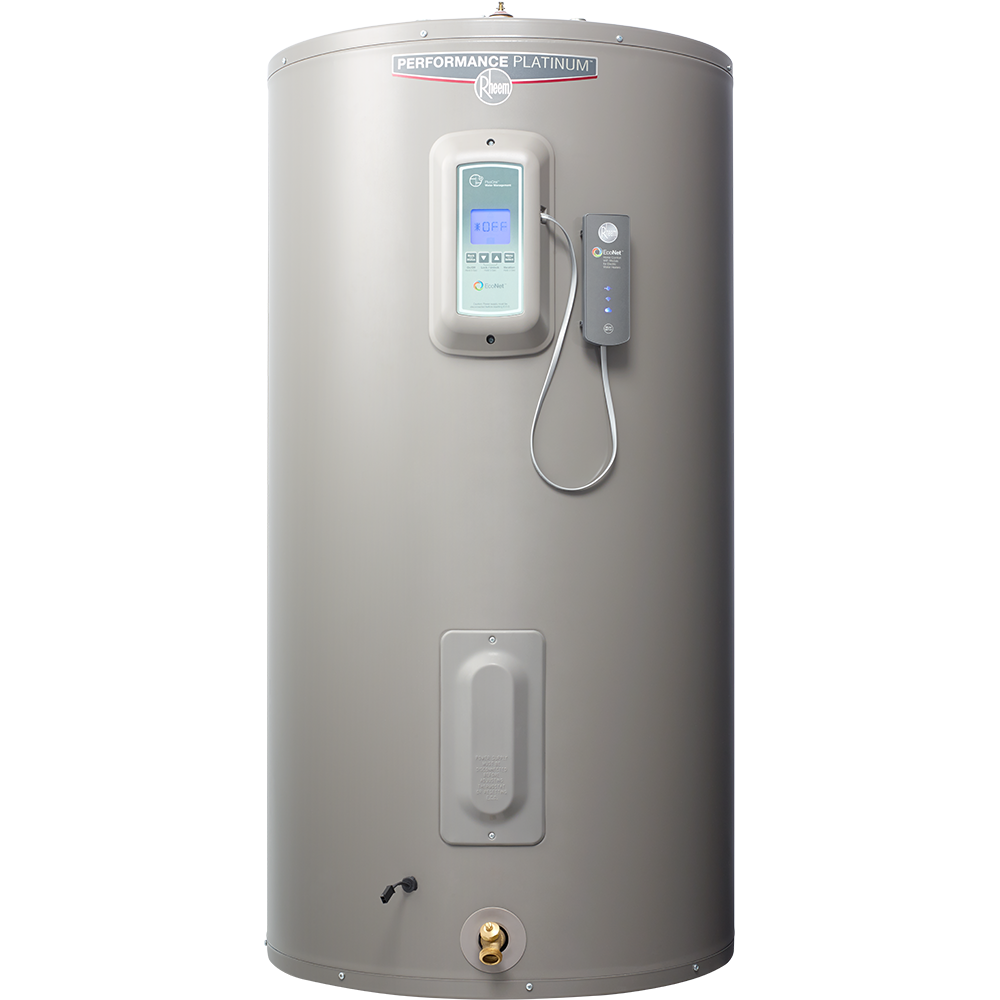 Shop Now
Rheem EcoNet Water Heater
Rheem EcoNet app
Wink app (latest version)
Apple® smartphones & tablets (tablets use iPhone app) or Android™ device
How do I connect my heater to Wink?
Your Rheem water heater must first be registered to the Rheem EcoNet. Once the Wi-Fi module is installed and the device has been registered, it can then be connected to the Wink app.
Where can I find the Media Access Control (MAC) address that is required to register my device?
The MAC address can be found on the back of the WiFi module on the product label.
How do I reset my wireless network on the WiFi module?
In order to reset your wireless network on the WiFi module, press the 'WLAN SETUP' button. At this time, all three LEDs will start blinking simultaneously when the 'WLAN Setup' button is pressed. Log in to your EcoNet account at econetreg.myrheem.com and repeat the online steps. You may need to re-enter the (MAC) address if prompted.
If the power goes out, will I have to reset the WiFi module, or will it reconnect automatically when power come back on?
In the event of a power outage, the Rhemm WiFi module will reconnect to your home network automatically when the power is restored.
Open the Wink app on your mobile device and log in with your email address and password. If this is your first time using the Wink app, tap Sign Up to create an account.
Tap "Add a Product," then tap "Water Heater," then tap "Rheem Water Heater." Follow the instructions on the Wink app.
Before you are able to connect your Rheem water heater to Wink, it must first be connected and registered in your Rheem EcoNet app. If you have yet to do so, tap the "Get Rheem App" button in Wink and follow the instructions provided to you in the Rheem app. If you have already done so, tap the "I have an Account" button.
Tap "Sign In," then enter your Rheem EcoNet application login credentials into the Wink app. Finally, tap "Log In." You are now connected to your Rheem water heater.