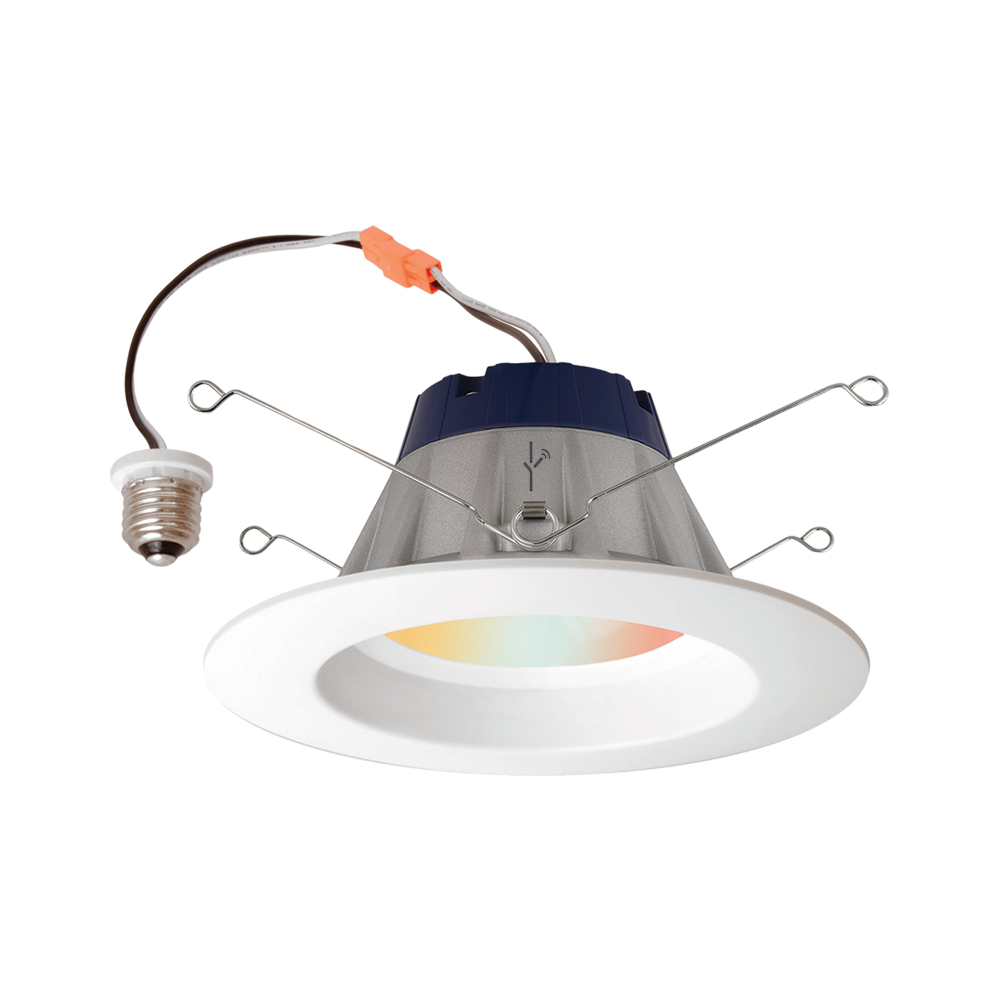 Shop Now
Sylvania Light Wink Hub / Wink Hub 2 Wink app (latest version Apple® or Android™ smartphone (desktops not supported)
To set lamps or luminaires back to their default settings, switch these ON for five seconds and OFF for five seconds, five times in succession. After switching on again, the lamp flashes 3 times to confirm.
Can I control my Sylvania lights from more than one device?
Yes
Is the Sylvania lighting system compatible with dimmers?
All Sylvania products are dimmable via the App.
Can I control my Sylvania lights when I'm away from home?
Yes. You can control your lighting from anywhere in the world with the convenient and secure Wink app.
Are there any limitations to using Sylvania in Wink?
No. All Sylvania functions are compatible with Wink.
Do Sylvania LEDs work with Amazon Alexa and Wink?
Yes. Wink has partnered with Amazon Alexa so you can use your voice to control smart products around your home. We've started with select lighting products, but will be adding more products and features soon. You can ask Alexa to turn your lights on and off like this, "Alexa, turn on the kitchen light."
Product Information Bulletin
Open the Wink app on your mobile device and log in with your email address and password. If this is your first time using the Wink app, tap Sign Up to create an account.
Make sure the light switch is off. Twist the LIGHTIFY light bulb into the light socket. Do not turn the light on until the app says 'Wink Hub / Wink Hub 2 is ready' during pairing. Once it does, turn the light switch on.
From the Wink app, tap "Add a Product," then tap "Lights," then tap "Lightify Tunable White."
Follow instructions on the Wink app, which will let you know when your Wink Hub / Wink Hub 2 is ready. Once it is ready, power the light bulb on and the pairing will begin. The light bulb will flash slowly as it is connecting. When the flashing stops and the Wink app displays "success," your light bulb is connected.
Tap "Name Light" to give your light a name or tap "Done" to exit setup. If you are connecting more than one light bulb, give each light a different name. Congratulations, you are connected to your Lightify Bulb!