Wink + Friends of Hue
COLOR YOUR WORLD
The LightStrip lets you create mood lighting effects at home with your smartphone. Add that extra dimension to architectural features or objects. Bend, shape, flex; your choice.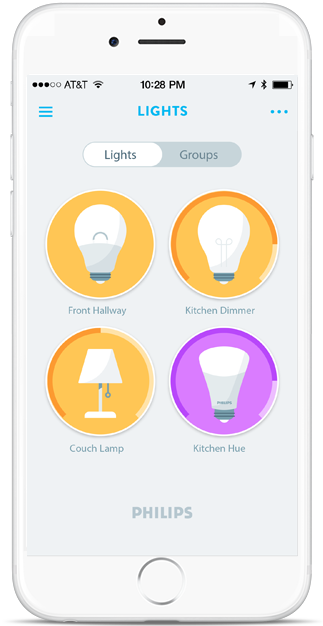 COLORS
Program an endless array of vivid colors... 16 million to be exact.
FLEXIBILITY
The strip bends, can be cut to size, and adheres to any solid surface.
CONTROL
Set dynamic lighting effects remotely from your smartphone.
Invented By
REQUIREMENTS
Philips bridge; Wi-Fi® network; Apple® or Android™ smart device
STRIP DIMENSIONS
78.7" L x 0.4" W x 0.1" H
CONTENTS
1 78.7" LightStrip