Wink + Rheem
A NEW DEGREE OF COMFORT
Rheem EcoNet Water Heaters offer affordable water heating solutions for households of any size that you can connect to and control from anywhere. Access features such as leak detection, service diagnostics, and system status, all from within the Wink app.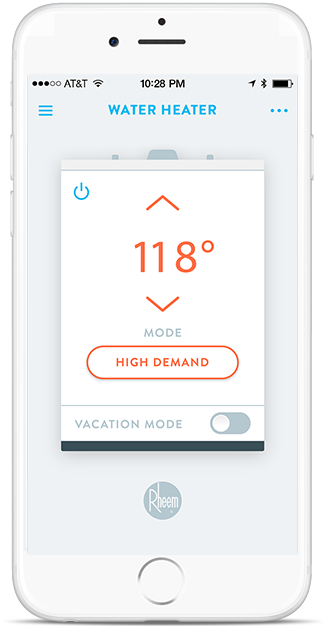 CONTROL
Whether home or away, you can adjust your water heater at any time.
SAVINGS
By letting you set schedules, EcoNet will help you save energy (and money).
VARIETY
Rheem offers range of gas and electric heaters that work with Wi-Fi.
Invented By
RANGE
Choose EcoNet enabled heaters in a range of gas, electric, hybrid heat pumps, and energy-saving models.
REQUIREMENTS
EcoNet Home Comfort Wi-Fi Module (included), "Wi-Fi® network, Apple® or Android™ smart device